COMPONENTS
A pressurisation system consists of three main components:
Supply Air (where air is injected into the area that is to be protected);
Pressure Relief (to avoid over-pressure when doors are closed), and;
Air Release (air and smoke is released from the adjoining fire area).
Combining these elements creates a positive pressure difference that prevents lobbies and staircases from filling up with smoke.
A pressurisation system for smoke and fire ventilation should meet the recommendations of:
NFPA 101: Life Safety Code
NFPA 92: Standard for Smoke Control Systems
Other international codes of practice, and;
Local authority regulations.
MAIN COMPONENTS AND OTHERS

INLET FANS
For introducing air into the designated area. The run and standby fans and control equipment should be housed in a separate plant room or outdoors and the inlet should be protected from smoke.

OUTLET GRILLES
Ductwork or outlet grilles in order to provide distribution of air.

PRESSURE RELIEF DAMPERS
To release excess air in the closed door condition from the stair area.
AUTOMATIC AIR RELEASE
To prevent unwanted pressure build up in the adjacent spaces. This may be automatic vents, natural shafts or mechanical extract systems.

CONTROL SYSTEM
The control system should operate automatically from the smoke detection system with a manual on/off switch.
SYSTEM REQUIREMENTS:
Maintaining a pressure difference for a closed door condition.
Maintaining a velocity for an open door condition.
Right balance is required in a pressurisation system. Insufficient pressure difference across a closed door will allow the passage of smoke into the protected space. Excess pressure will impede door opening and hence escape.
DESIGN METHODOLOGY:
Assess the usage and layout of the building, the area to be pressurized and the class of system required.
Assess the leakage paths (through doors, lifts, vents).
Calculate the required volume flow rates.
Calculate the area of pressure relief dampers.
Calculate the area of air release ventilation.
1. STAIRCASE PRESSURISATION
The stairwell pressurization serves several purposes:
Inhibit migration of smoke to stairwells, areas of refuge, elevator shafts, or similar areas.
Maintain a tenable environment in areas of refuge and means of egress during the time required for evacuation.
Facilitate the fire and rescue operation by improving visibility in the building for the firefighting crew.
Facilities egress evaluation.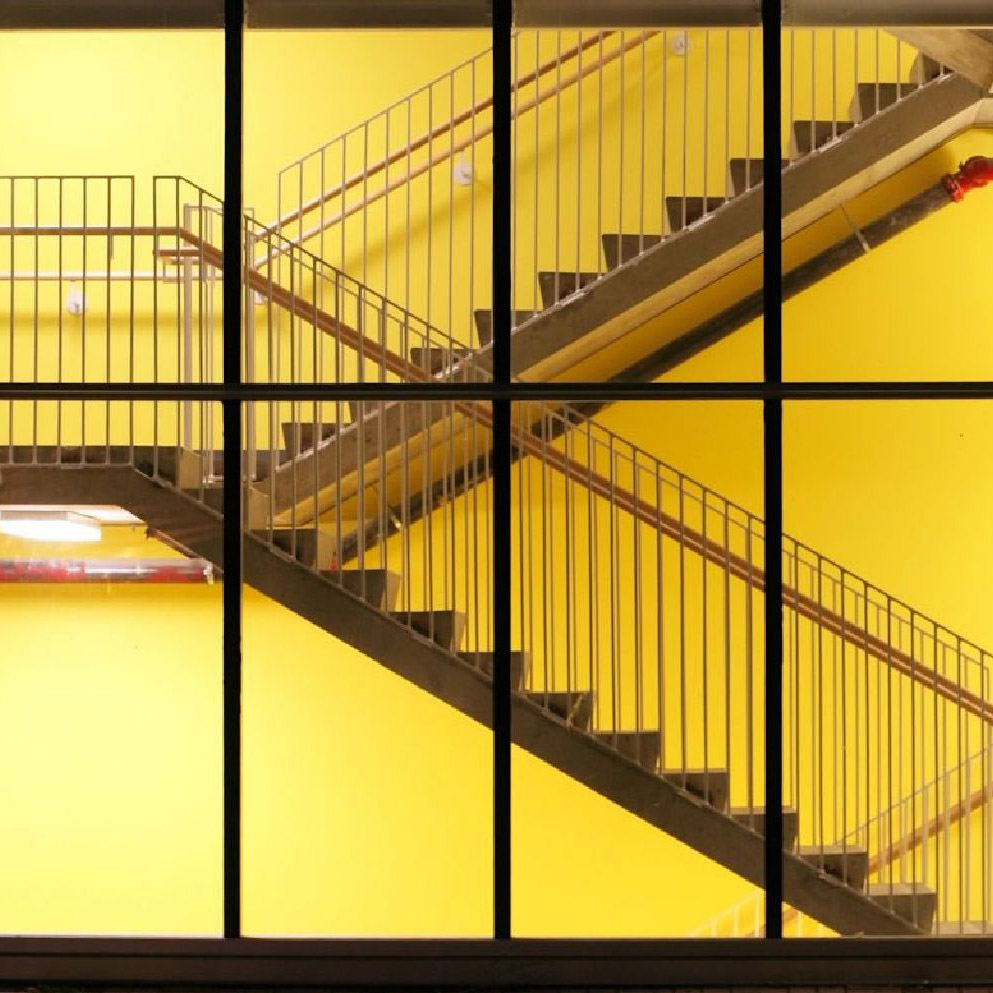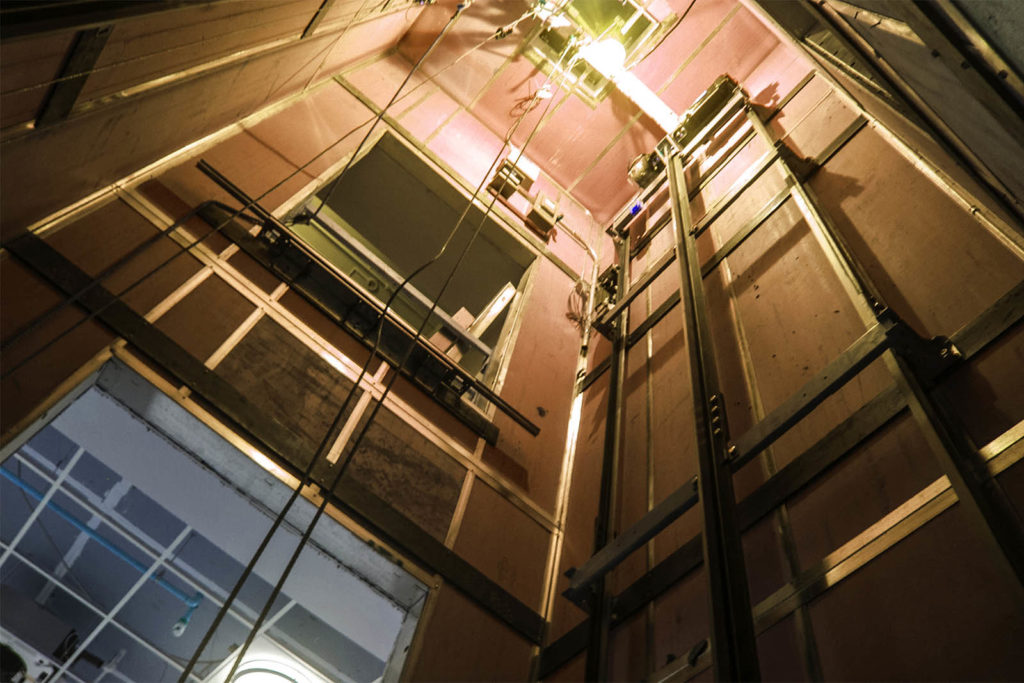 2. LIFT-SHAFT/LIFT-WELL PRESSURISATION
Elevator shaft pressurization is required to protect the shafts from ingress of smoke. Thereby, it restricts smoke spread to other floors connected to the shaft.
3. LOBBY PRESSURISATION
Lobby pressurization based ventilation systems are pervasively used to ventilate mid-rise to high-rise multi-unit residential buildings. This system uses a make-up air unit (MAU), usually located on the roof of the building, to draw fresh air in with a large fan either continuously or on a pre-set schedule. Once the air is drawn into the building, it is distributed to each floor through a large vertical duct usually located in the building core.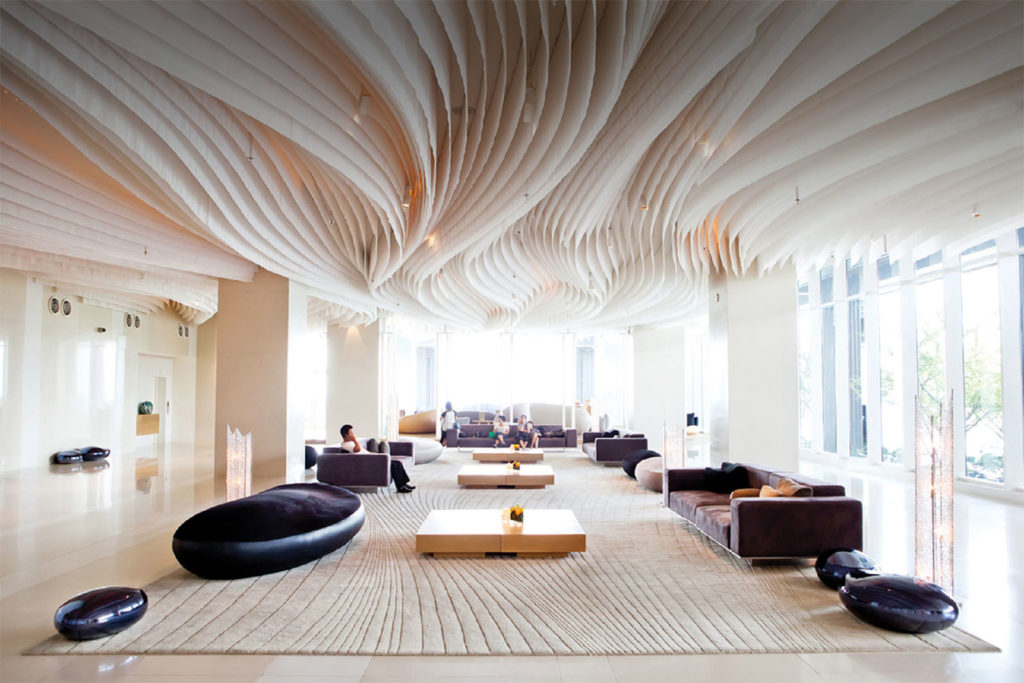 YOU CAN'T UNDO TIME
BE SAFE
GET PROTECTED
Smoke is the No. 1 Killer in a Fire.
More than 70% of human deaths in a fire accident are
due to
SMOKE INHALATION.